The ELX-1/1m Electone
---

In 1992 Yamaha came up with one of the most modern Electones ever - The EL series.
For the pro-level, replacing the HX-1 came the ELX-1 which externally has many resemblances to the HX,
but in feel and usage its an entirely new instrument, featuring AWM-based sounds FOR ALL SOUNDS,
large LCD-based control and entirely new rhythm section.
This instrument had onboard MDR (MRD-10) and sounds just great for the 90's.
In fact, this instrument was so good that Yamaha had decided to introduce
an improved version of it for the new millennium - the ELX-1m (yes, 'm' - for Millennium...)
If one want's to be able to easily tell if the ELX-1 near him/her is ELX-1 or ELX-1m
simply look right above the upper keyboard and below the folding tone generator -
right on the metal bar - If you see two dark stripes and in the middle between them a red LED
it's the ELX-1. And if the metal bar is "clean" without anything on it - it's the ELX-1m

To make things short, we'll focus on the ELX-1 as the successor of the great HX-1.
In may ways the HX-1 has many qualities that put him near the ELX-1 especially
its extremely strong FM synthesis abilities (using the VED-1 software)
In my opinion, it is very hard for HX-1 player to give up the feel, warmth
and touch of the HX-1 even for the ELX-1.


Pictures:
---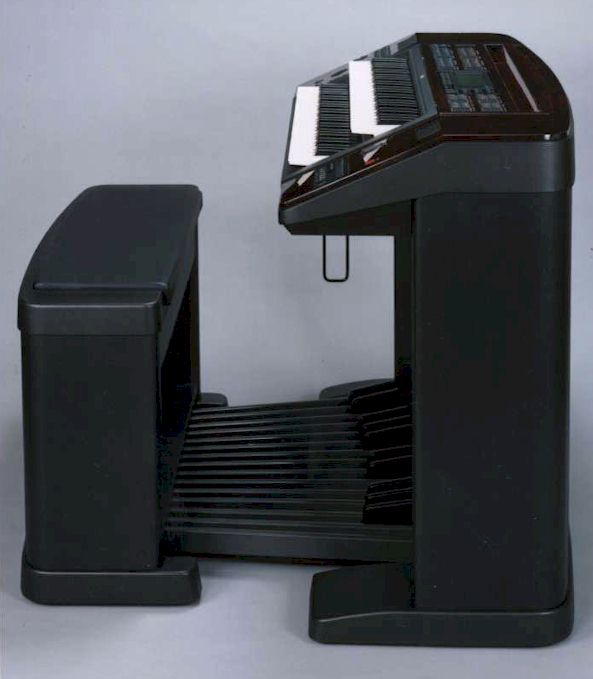 Looks like the HX-1 doesn't it ?



ELX-1m

Download ELX-1 brochure (English)
Download ELX-1 service manual (English)
ELX-1 spesifications table:
---

For more information please refer to the Yamaha manual library. (Yamaha Manual library)

Sincerely yours James Cohen Israel.